Choosing Hair Brush Types for Every Hair Type
No matter your hair type, finding the right hairbrush is essential to keeping your locks looking healthy and styled. However, with so many brush types on the market, it can be hard to know which one is right for you. That's why we've put together a guide to choosing the best hairbrush for every type of braid. So, whether you have straight hair, curly hair, or anything in between, we've got you covered! So, keep reading to find out which brush is perfect for you.
Hairbrushes for curly hair: how to tame frizzy, unruly locks
If you're like me, you have a love-hate relationship with your curly hair. Sure, it's beautiful and full of life, but it can also be unruly and frizzy. This is especially true when the humidity levels drop, and your locks become dry and brittle in the winter months. So, what's a curly girl to do? One solution is to use a hairbrush specifically designed for curly hair. Read on to learn more about how to tame your locks with a brush, as well as some of our favorite picks!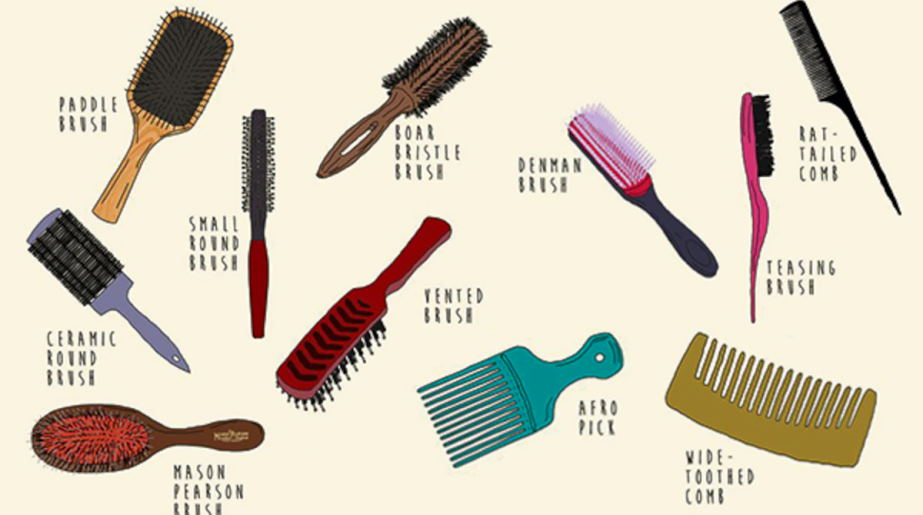 There are a few different hairbrushes on the market designed to tame curly, unruly locks. Here is a look at some of the most popular ones:
Paddle brush: This type of brush is flat and wide, and it is excellent for distributing conditioner evenly throughout your hair. It can also be used to detangle wet hair without causing any damage.
Teasing brush: If you need to add volume to your curls, try using a teasing brush. This brush has long bristles that help tease your hair and create more body.
Detangling brush: A detangling brush is essential if you have curly hair; its long bristles help remove tangles without causing any damage.
Round brush: A round brush is perfect for styling curly hair. Use it to add volume and create bouncy curls.
Hairbrushes for straight hair: how to keep your style smooth and silky
A hairbrush is an essential tool for straightening your hair and keeping it smooth and silky. But with so many different types of hairbrushes on the market, how do you know which one is right for you? We will help you choose the best hairbrush for your straight style. We'll discuss the different types of bristles, shapes, and materials available, and we'll recommend a few of our favorite brushes for achieving a sleek look. So, whether you're looking for a basic brush to keep in your bathroom or a high-tech option that can tame even the frizziest locks, we've got you covered! Keep reading to learn more.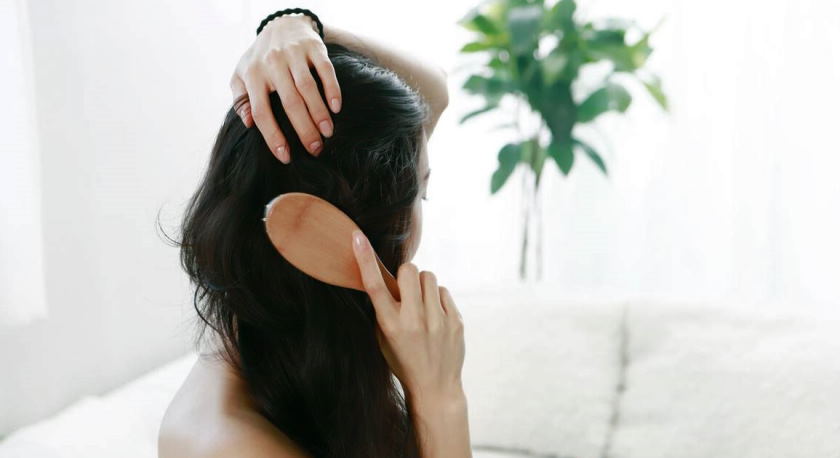 Straight hair can be a bit of a challenge to keep under control. So, if you're looking for the best way to keep your style smooth and silky, using the right hairbrush is essential.
There are many different brushes available on the market, so it can be tough to figure out which one is right for you. Here are some tips to help you choose the best hairbrush for straight hair:
First, decide what type of bristles you want. Synthetic bristles are great for people with allergies, while natural boar bristles are better at distributing oils throughout your hair.
Second, consider the shape of the brush head. Roundheads are good for creating volume and curl; flatheads are ideal for smoothing hair and taming flyaways.
Finally, think about the size of the brush. If you have a lot of hair, you'll need a bigger brush; a smaller brush will do the trick if you have short hair.